News & Updates
Check here for the latest news and technology updates from Century Business Technologies.
Century News Office Solutions, Inc Acquisition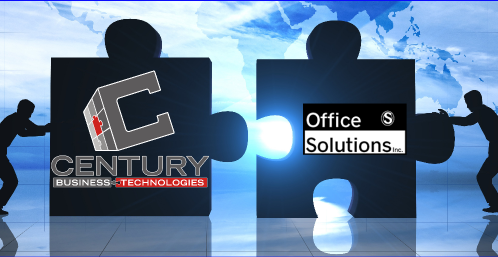 Press Release - (June 3, 2022) Century Business Technologies, Inc is pleased to announce the addition of Office Solutions, Inc., currently headquartered in Medicine Lodge, KS. effective June 1, 2022. This expansion of the Western Kansas territory will allow Century to further meet the needs of customers and surrounding areas.
As Century Business Technologies, Inc. continues to invest in resources and technologies to support the business technology needs and goals of Kansas based businesses, the Office Solutions Inc offices in Pratt and Garden City will remain as locations for Century. This expansion, will continue to enable customers to partner with a forward-thinking technology service provider who are consistently investing in technology, people and services.
Former owners, Rick and Brenda Dirks, as well as the entire Office Solutions team, will be continuing on as an integral part of the business strategy insuring minimal disruption of business as usual. The Office Solutions team brings many years of experience in the Imaging and IT services arena.
Century has built a talented team of technical experts and invested in products and technology that small to medium size businesses consistently depend on. Currently thousands of Kansas businesses trust Century to provide copiers, printers, software, document management solutions, computers, and IT services. In addition, Century's Technical Services team of experienced developers partner with companies to create custom software and integrations tailored to how individual businesses function.
Century Business Technologies welcomes Office Solutions to the Century family and look forward to the opportunity to continue to provide the highest level of customer service and commitment to excellence clients have been accustomed to with Office Solutions.
Service Excellence Service Operations Achievement
(November 1, 2021) Once again our dealership and all service locations across the state are being recognized as a Ricoh RFG Circle of Excellence Certified Dealership through 2022! Congratulations on achieving this prestigious recogniton.
Century Business Technologies' Service Department continues to maintain and surpass industry standards year after year. We are honored to be rewarded for keeping our service operations the best in the nation. Our hard work within industry best practiced standards is a testament to our dedication to our customers. Great job!
Century News Seamless Data Systems Acquisition
Press Release - (July 31, 2020) Century Business Technologies , Inc. Acquires Emporia, KS Based Seamless Data Systems TOPEKA, KS. — For Immediate Release: Century Business Technologies (Century) has entered into a definitive agreement to purchase the managed services, data networking and computer repair assets of Seamless Data Systems (Seamless). Century will continue operations from 710 Industrial Road in Emporia. All current Seamless Data staff will remain and all services currently in place will continue.
"We are excited about this transition and the opportunities it offers to our customers, our staff and our community," said Jim Belford president and founder of Seamless.
"Century Business Technologies has passionately provided and managed the business technology needs of Kansas businesses for almost 40 years. We feel honored that Jim trusts us, and I am committed to continuing his tradition of excellence to Emporia and surrounding business markets. To our customers: Thank you for allowing us to partner with you as your business technology provider. We value your business and are confident that Century will continue to provide and surpass the service and support you have come to expect." says Dawna McCabe, President and CEO.
About Century Business Technologies Century Business Technologies, a certified woman owned business (WBE), headquartered in Topeka, Kansas is a business technology and services provider passionately driven to excellence to meet the ever-changing technology demands of business. With 7 locations throughout Kansas, Century provides one source for copiers, printers, production, document management, servers, computers, IT Network management, cloud services and business cybersecurity as well as providing customers with long-term IT strategy and business planning with a professional, personal Virtual Chief Information Officer (vCIO) and much more.
Century Business Technologies' proven discovery process strategy enables customers to maximize technology for their business growth and profitability, all while focusing on the security of mission critical information.
About Seamless Data Systems Seamless Data Systems is a computer and network technology company that has provided no-nonsense computer repair and networking support to Emporia and the surrounding area since 2001. Seamless specializes in full-service IT support for businesses big and small—from individual users and small businesses to banks and nonprofits—in Emporia, Lawrence, and the surrounding areas.
Century News Century in the News!
(Topeka, Kansas, July 22, 2020)- We love this picture, because what a lot of people don't know is that it shows off the work of Century Business Technologies behind the scenes! Do you see the wall monitor, the 2 digital whiteboards and even the podium? Well, a couple of years ago we sat down with the Kansas High School Athletics Association who needed technology and infrastructure in their facility that could be used throughout the building in a variety of configurations. Here's what Russ Kromminga, Director of Business Development, had to say, " This project helped KSHSAA implement interactive whiteboard technologies and remote collaboration tools that have enabled them to provide the level of services they need to assist school districts across the State, even during the COVID events. By combining multiple resources including the ability to remotely operate and control the systems through an iPad, Century and KSHSAA worked together to create a platform that helps them be better suited to service their clients. We make it easy." Read more about the KSHSAA story here...
Service Excellence Century Achieves a GRADE A 2020 Platinum Level Service Award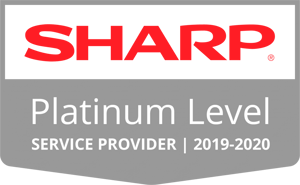 (Topeka, Kansas, July 9, 2020)– Century Business Technologies has been recognized by Sharp Imaging and Information Company of America as a 2019 – 2020 Platinum Level Service Dealer. Sharp awards Platinum Level Service status to outstanding dealers that have exceeded performance benchmarks and implemented industry best practices during the past year. Century Business Technologies is among a select group of dealers recognized by Sharp from the hundreds of dealers that sell Sharp's advanced business products and solutions in the U.S.
"The Platinum Level Service award recognizes Sharp dealers such as Century Business Technologies that demonstrate exceptional customer support and the highest level of achievement in critical areas of service delivery," said Greg Gumpright, Director, Services, Sharp Imaging and Information Company of America. "The award is a symbol of meeting Sharp's highest standards which recognizes Century Business Technologiesfor meeting and exceeding performance benchmarks and implementing industry best practices."
Century News 2019 Kansas Woman-Owned Business of the Year - Professional Service Firm
On October 10th, 2019 the Kansas Department of Commerce recognized President & CEO Dawna McCabe for Kansas Woman-Owned Business of the Year in the Professional Service Firm category. This 35th Annual Awards Luncheon honored outstanding women and minority owned businesses, advocates, young entrepreneurs and corporation of the year throughout the state of Kansas. Century Business Technologies is humbled by this recognition. Thank you to all involved!
Century News CBT Celebrates New Lawrence Office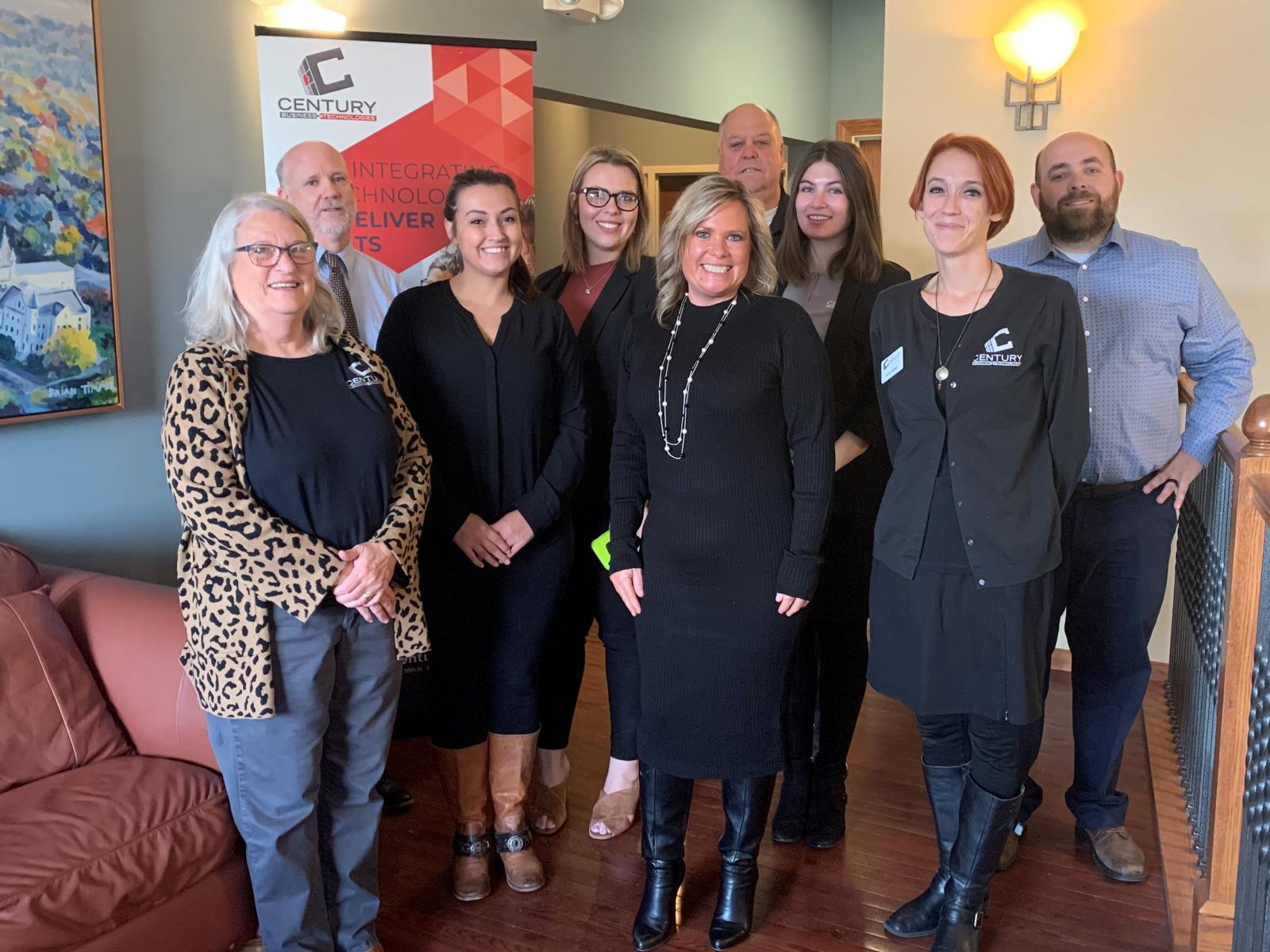 The Lawrence Chamber of Commerce welcomed Century Business Technologies with open arms. Members from the Chamber, Century employees and customers attended a ribbon-cutting October 24th in celebration of Century's new office space. Century is excited to a part of the Chamber and is looking forward to becoming even more involved in the Lawrence community.
Century News Best of Topeka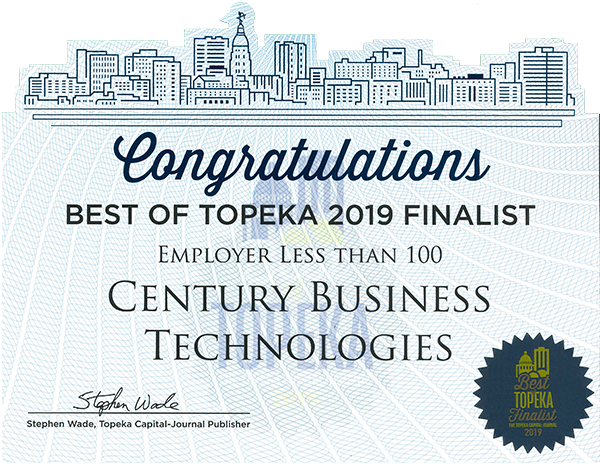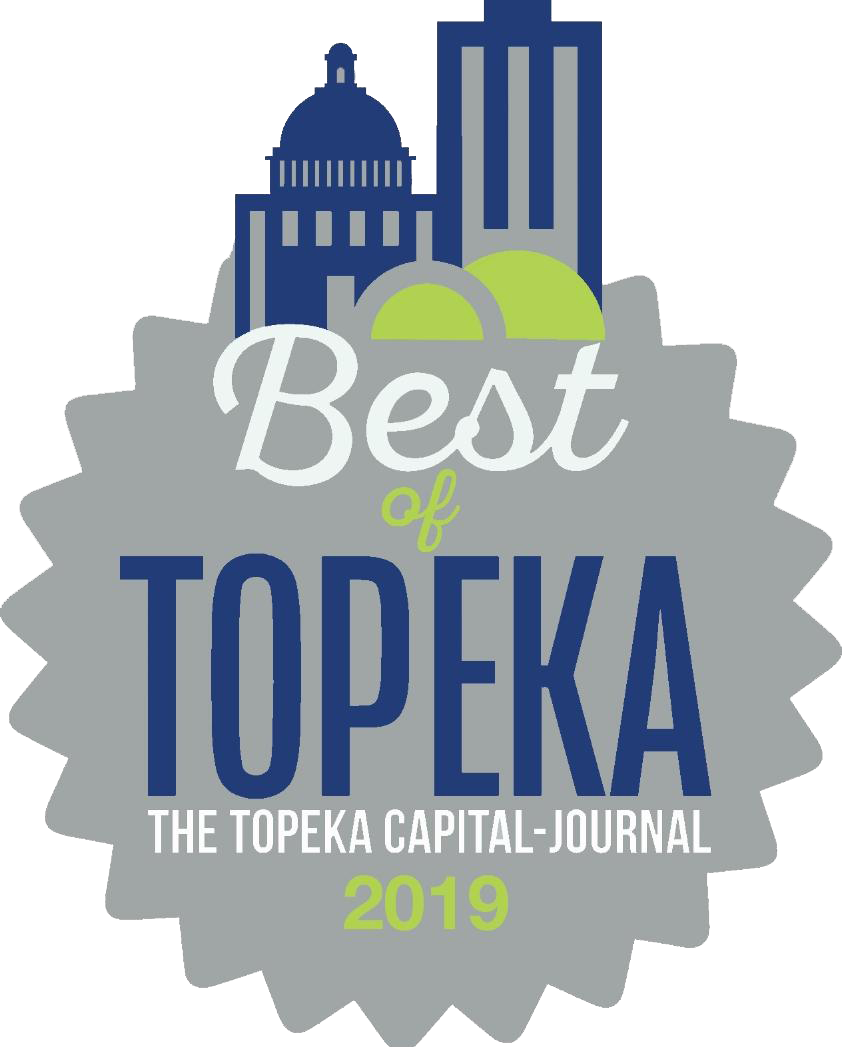 Thank you so much for all the support and votes throughout the Best of Topeka campaign. It was our first time competing this year, and we were beyond excited being nominated in the Top 3. Although we didn't win, we are still honored to be blessed with diligent employees, incredible customers, and a great place to call home. Thank you, Topeka!
Century News Dynamic Duo: Century Business Technologies buys Dynamic Computer Solutions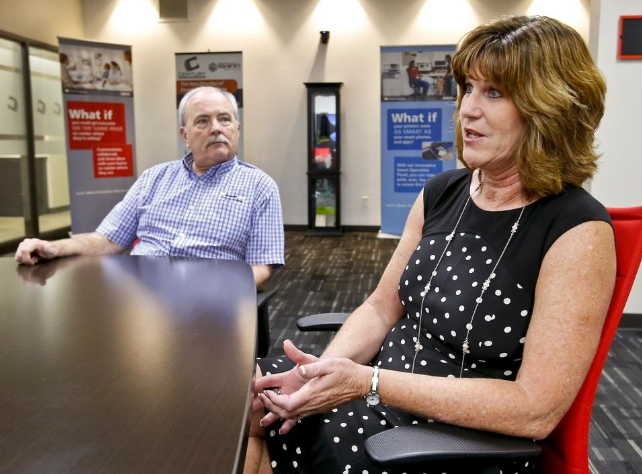 9/27/2018 - Topeka Capital Journal | Topeka, KS Century Business Technologies has acquired Dynamic Computer Solutions, which will expand its business to add managed informational technology services. The two companies have been long-time associates, with the owners serving on multiple community boards and also utilizing each other's products and services, said Mitch Miller, founder of Dynamic. And both have been in business for more than 30 years, an unusual situation, Miller said, when it is usually a well-established business buying a newer company.
"I've used their equipment for 15 years," Miller said of copy machines at his company. "We've partnered together, with us taking care of their systems here and across the state for the last almost three years." Dawna McCabe, president and CEO of Century, said the two companies are a natural fit.
Century, in business since 1981, began as a copier sales company and morphed over the years to add multiple lines of business, including a wider range of equipment, software packages that work on the equipment and also for document management and even an LED lighting division. "We've evolved to more of a consultative approach, where we go in and we're not dealing most of the time with the purchasing manager," she said. "It's more of the C-level type people and trying to get a seat at their executive table, where we're talking about their technology road map, what are their business goals, and where do they see technology and how it fits into their business. It's then putting together that plan, whether it's software, equipment or something custom, or something on the network side of things in the cloud."