Optimize Your Printer Fleet with Century's Managed Print Services
Most companies regardless of size, spend 3-5% of their total revenue on their print environment. * (Gartner 2017)
While this is a small percentage of the total, 100% of the basic information a company needs to conduct business, is dependent on this resource.
Century Business Technologies has a simplified process for enabling you to gain insight and control over your print environment through assessment, evaluation and professional development of a program directly suited to meet your business needs. Century's Managed Print Services enables you to understand the true cost of doing business, improve the management of your valuable assets and drive productivity through transparency.
From device management, automated toner replenishment, fleet optimization services, industry leading service, rules based printing platforms, and more, Century has the experience and resources to make it easy.
Watch the video below to learn more about how Century's MPS program will help you in streamlining your printing activities.
With Century Business Technologies MPS Program, our customers in the legal field can realize the immediate benefits. From cost reduction to operational efficiencies. Watch the video below to see how MPS can help your organization.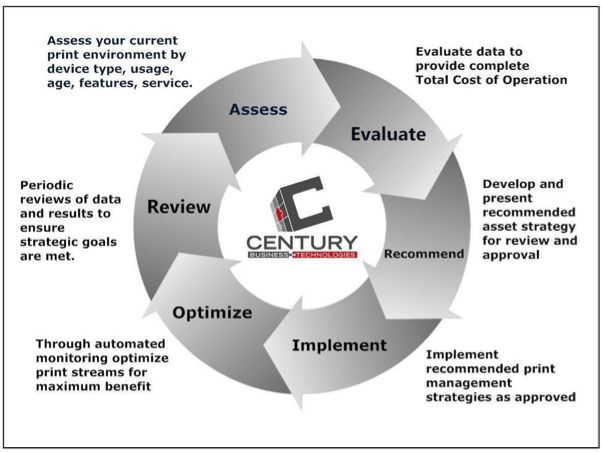 Creating Smarter Solutions, Together.
To discuss how our managed services can help you put the pieces together, contact us!